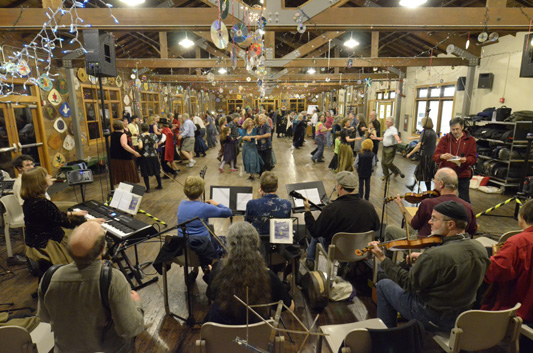 Camp is full at this time. There is a waiting list, and if you send in a registration now, you will be put on that list. If an opening develops, we will contact you.
If you are on our mailing list, we will notify you by email. To get on the list,
email us.
"An amazing experience because everyone can share their talents and contribute on so many levels. It brings together so many facets of the dance community in a way I don't see anywhere else."
Start off the new year any way you choose . . .
dancing ~ playing music ~ singing ~ telling stories ~ trying something new ~ playing games or doing puzzles
teaching a new tune or an old dance ~ walking along a secluded beach ~ sitting by the fire
whooping it up on New Year´s Eve at the Bash on Vashon!